So I have been planning a trip to Italy to travel around as well as to visit my parents.  Finding hotels has not been an easy process.  For instance, during my time in Rome, there will be a sporting event that could equate to our Super Bowl. Google Earth has this great feature where you can turn on icons to represent lodging.  But even with that great tool, almost every place I searched for in Rome ended up being unavailable.  Eventually I found a place through http://www.vrbo.com.  
I figured out general locations where I wanted to be situated in each city.  Then, when looking for a room, often the hotel would claim that they are near that location.  But Google Earth has been a great tool in this.  I would merely punch in the address of the hotel, and it would show me exactly where it was in relation to where I wanted to be.  You would be surprised at how many hotels claimed to be near the Duomo in Florence, only to be not so close.
At this point I have everywhere booked, except for 3 nights – 2 of those nights are in the Cinque Terre.  Here are the screenshots from Google Earth and websites where appropriate.
 
Here is my itinerary:
May 7th leave San Diego
8th land in Milan
8-9 Lake Como
10th Milan (I am hoping to  get tickets to the soccer game or the opera as a fallback)
11-12 Venice
13-14 Cinque Terre
15, 16, 17, 18 Florence
19, 20, 21, 22 Montalcino
23, 24, 25, 26, 27 Rome
May 28th Fly home
Lake Como
La Pergola
La Pergola, Hotel and Restaurant, drawn from a sixteenth century-building, lies by the lake, in a most typical fishermen's hamlet called Pescallo, right on a shore of the promontory of Bellagio, turning south-east and facing the Lecco branch of Lake Como. The House was drawn from a building dating back to 1500, and assigned to a convent in the past centuries. The centre of Bellagio is but 10 minutes' walk, among the luxuriant olive trees and mediterranean vegetation spread out on the Spartivento Point.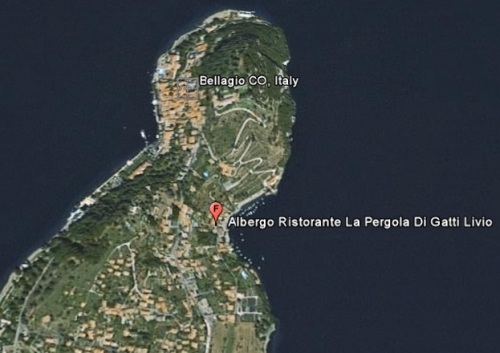 Milan
Best Western Cristoforo Colombo
About a 15 minute walk from the train station and about a 15 minute walk from the Duomo.  Im desperately hoping to get tickets to the Juve v. Milan soccer game, but am considering the opera as a backup plan.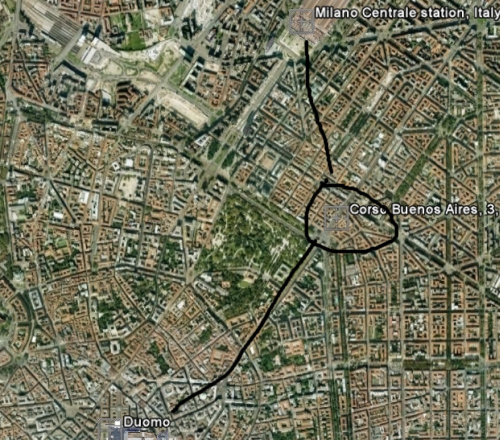 Venice
Hotel Ai Do Mori
They have a crappy website.  They need Gorirra.  But it is only about 10 meters from St. Mark's Square.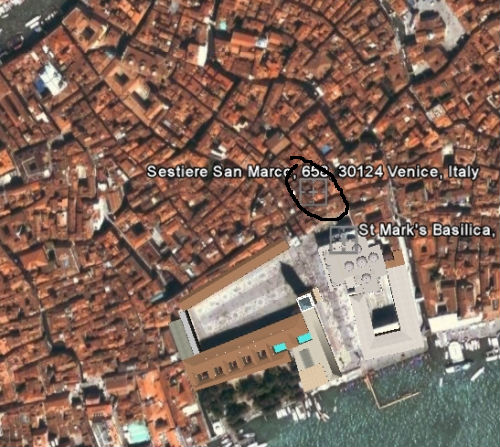 Cinque Terre
Vernazza
Ivo Camere
The apartment which is also in the center of the town is accessible via a characteristic "carugio" (small side street) and is steps away from the piazza and the sea.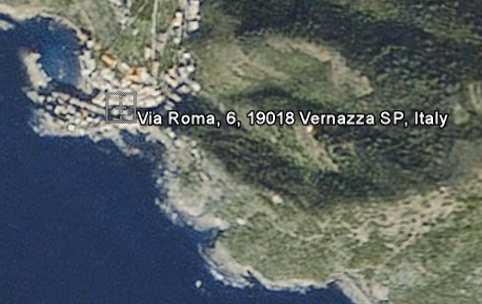 Florence
Brunelleschi Hotel 
Hotel Brunelleschi is located in the middle, pedestrian area of the historical center of Florence, just steps away from the Cathedral and the Signoria Square, from a part overlooking the Via Calzaiuoli.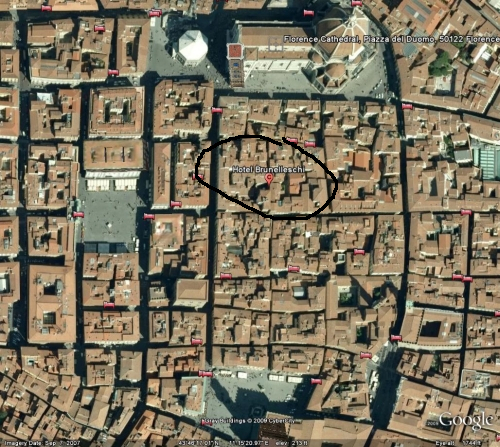 Montalcino
With My Parents
Next time I get the address from my parents, I'll take a Google Earth pic.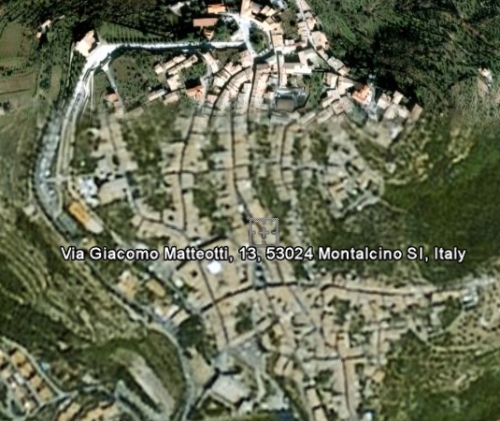 Rome
Private Apartment
its perfect location. From there the most important sights of the City can be reached with a short walk. You are just in the heart of the centre. 200 metres from Piazza Navona and Pantheon, 300 metres from Spanish Steps or Trevi Fountain and, in the opposite direction, just crossing the Tiber, you can reach Sant'Angelo Castel and St.Peter Cathedral (400 metres).