May 28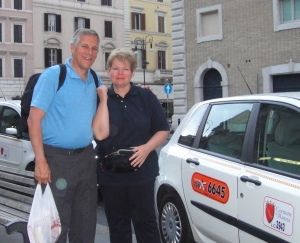 Got up at 5am and left our place at 6:05.  We walked a few blocks to the taxi stand outside of Piazza Navona.  Goodbyes were said, and tears were cried.  Ciao Rome.
Ending trips is always sad.  Especially if you're traveling with someone and you don't get to sit next to them on the airplane.  You feel disjointed, alone.
Trips ending suck.  There is no more excitement, just finality's.  Going back unhappy that life is moving on, life is getting older, quickly fading away.
I assess that I have about 30 years of able travel left in my life, before bones and knees ache and travel is difficult.  Lately I have gone on big trips every couple of years (London/Paris in 2007, Rome in 2009), so that would leave 15 years left of able worldwide travel.  I better make every trip count.
It is sad leaving Rome, ending this trip.  Where will I be in life next time I come to Rome?  The last time I came to Rome I was about to be a senior in college.  How much different is my life now from what I expected and hoped?  Will this have been my last time to Rome?  Did I just say goodbye to the Trevi Fountain?  Even more, will this be my last trip to Europe?
I just got on the plane and I am sad–as you can tell.  I hope the person that will be sitting next to me is small in size, not grotesque, doesn't smell badly, and is a nice person.
This flying stuff has been a lot easier than I remember.  I could almost get used to it.  I have been on the plane for 7 hours now, taken  little naps, and watched 1.5 movies.  I have put on Coconut Records 21 tracks on my ipod and I have not made it to song 11 awake, multiple times.  I think i have done this play-list 4 times now and I sleep till it finishes, then the engine noise wakes me up.
I watched the movie Marley and Me and I must admit that I cried numerous times.  Why do they advertise these movies as comedies and then draw the rain?
One part that got me was when Owen Wilson said "He gets to come home" and then of course the other moments towards the end, and the sudden end (which reminds me of a scene in the movie Fletch).
Dr. Joseph Dolan: You know, it's a shame about Ed.

Fletch: Oh, it was. Yeah, it was really a shame. To go so suddenly like that.

Dr. Joseph Dolan: Ahh, he was dying for years.

Fletch: Sure, but… the end was really… very sudden.

Dr. Joseph Dolan: He was in intensive care for eight weeks!
Fletch: Yeah, but I mean the very end, when he actually died. That was extremely sudden.
I woke up from one of those naps to see that Get Smart was on and about 75% done.  Darn.  I feel that I need to take advantage of the things that make time go fast:  the movies, the sleeping…
They just showed the chart of where the plane is.  I love those things.  They show a picture of where in the world the plane is and the course it has taken.  Right now we are nearing Newfoundland and the edges of Canada.  It says we have 3:03 left till NY.  Oops, maybe I spoke too soon about getting used to this.
When I get into NY, there is customs and then a 2 hour layover before another 6.5 hour flight.
It's been 10 hours since I caught the cab in Rome and an exact 12 hours till we arrive in San Diego.  Add that up, plus the hour earlier than that that I woke up this morning in Rome…travelling is tough.
And if I haven't mentioned it, let me make sure I do here:  My last 3 meals in Italy regretfully sucked!
We are currently flying 841 Km/hr.  It's 4:30 pm in Italy, I wonder what Debbie, Steve, Kathie and Jeane are doing.
I am now writing this the next day, after getting home.
I shouldn't have mentioned during our layover in NYC that the 3 flights of the this trip had been relatively easy compared to flights in the past.  Well, 3 out of 4 now.
We were delayed at first boarding our plane, and then when I boarded, they were frantically still cleaning the plane.  We taxied out and sat for 30 minutes due to rain and busy-ness and then they announced that they heard a funny noise and we had to go back and get maintenance done.
As we were heading back, they said that they think it was just too much air conditioning and that they were gonna head back out and get in line again.
We waited 2 hours on the runway.
We took off and I was sitting near a cougher, a baby crying, a lady interrupting me asking random questions (Is the ocean cold in San Diego?), and next to a guy that had zero spacial sensitivity as he had his legs spread wide, was shaking and singing out loud to his death metal music and who was often reaching down and up his shorts to itch himself.
The movie sucked.  I watched 15 minutes of it and then read 400 pages of the Angels and Demons book that I bought at the airport in JFK, and then I took a nap.
During my nap, I pulled my hood over my head and put my earphones on.  The Itcher next to me wanted to go to the bathroom, but didn't realize I was asleep.  When he tapped me, I jumped and let out a startled yelp.  It was funny.
26 or 27 or…hours after leaving Rome, we arrived in San Diego and Robbie picked us up.
Got home and talked to Adam for awhile, gave him his arsenal jersey, did a few random things and went to bed.
It's odd being "home."  I am afraid of falling back into habits of becoming lazy again, and not challenging myself.
I also am stressing about all I need to do to be responsible, to catch up on things, to eat, to see…I keep reminding myself that I don't have to do it all in one day.
It was a fun trip.  Much different mentally than 11 years ago.  I wonder if that was because I was in charge this time and had responsibility to think and worry about other people?  Maybe it's cause I'm older?  Maybe I had less enstranglement of thoughts and worries of life last time?
Seasons of life are strange.
I write this on the 29th now.  I woke up in the middle of the night with strange dreams, not sure where I was, quickly throwing on my shorts.  I realized shortly that it was 2 am and I had been asleep for 90 minutes only.
Got up eventually and went and ate pancakes for my first meal back.  I still can't believe that my last meal in Italy was a hot dog.
Now I am going to try and have a lazy afternoon, finishing hopefully the last 300 pages of that book.
Sad.
Longing.
Grateful.
Arreviderchi Italia!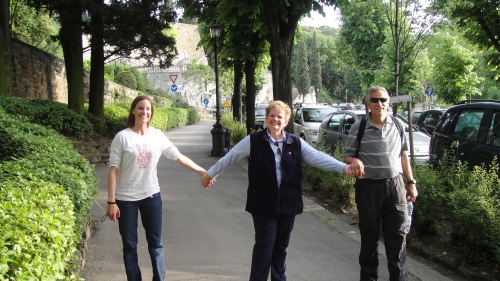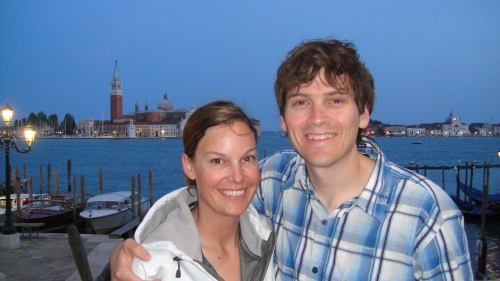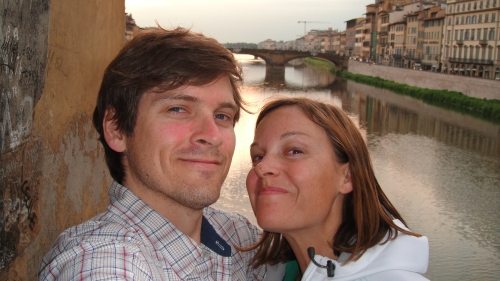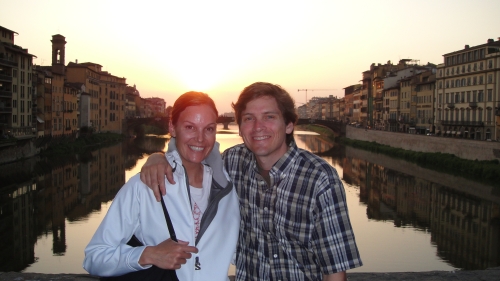 httpvh://www.youtube.com/watch?v=EVYpL5Mky5w