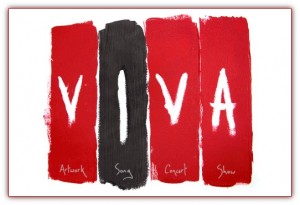 I have been thinking a lot lately, with the help of Coldplay, about the concept of "Viva La Vida."  The Horace idea of Carpe Diem has been a popular saying for a long time, and even more famous since the movie The Dead Poet's Society.  I am not a fan of overused and trite sayings, so I never did latch on very well to carpe diem.  But I have been latching on to the coldplay thought.  And even more, as you can see in the image, the idea of I Viva.  I live.
I want to live.  I want to live the life.  Long Live the Life.
How is that being applied to my life?  Nowhere yet.  haha.  I am still really determining what it means to me.  Does it mean to just have no worries and do whatever makes me feel good?  Or does it mean to be more focused and determined and goal oriented.  I think it applies to both.  I think its more of a idea that comes into my head at any moment and encourages me and inspires me.
One area where it has definetly been a theme to me, is to take advantage of each day of life.  The older I get, I have been getting sad.  It used to be because I was sad on the life I was missing, that I was leaving behind, that i could never get back.  But more and more now, I get a little sad at getting older, mainly because that means everyone else is getting older too.  I don't want to lose those that I love.  And so in taking advantage of each day, I want to tell someone I love them, I want to tell someone I think they are good at something, i want to encourage someone.  And even more, I want to see or just be with someone–spending time with and soaking up memories with loved ones.
How many years do I have left in "youth."  How many years do grandparents have left?  The answer for both, sadly, is less then 10.  I just recently went to my 10 year college reunion.  As I was there, it really felt like old times, and I felt so grateful for my relationships and my experiences.  But also, as you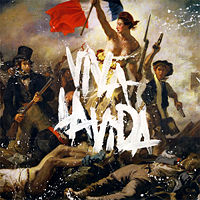 could imagine, people would often say "i can't believe its been 10 years already.  It feels like yesterday."  Time moves quickly.  I will be losing many loved ones over the next 10 years.  To steal a line from a cheesy aerosmith song, another lyric I have been thinking about, "and i don't wanna miss a thing."  I dont want to miss out on people on life on new adventures, on finding joy in the mundane.  I want to live the life.  Viva la vida.  And even more specifically, VIVA (I live).
One minute I held the key
Next the walls were closed on me
And I discovered that my castles stand
Upon pillars of salt, and pillars of sand…

(Ohhhhh Ohhh Ohhh)
Tags: age, carpe diem, coldplay, viva la vida